Brushean Bundle : Brushean Sanitizer & Brush Set
Regular price
$100.00 USD
Regular price
Sale price
$100.00 USD
Unit price
per
Sale
Sold out
Brushean Makeup Brush Sanitizer disinfects your makeup brushes at the click of a button with UV-C light and Ozone technology. Brushean kills up to 99.9% of all viruses and bacteria. 

Custom designed lift-function and dust cover help store makeup brushes in a clean, enclosed environment. Just lift up, slide your brushes in, press the button for a 5-minute cleaning session, and voila! Germ and dust- free brushes, ready to grace your skin. 
Comes with a built-in rechargeable battery. One charge lasts up to 50 cycles. 
Brushes up to 7 inches can fit into this device comfortably! 
Device Size:
Diameters: 3.5 Inches
Height: 9.8 Inches
Brushean Makeup Brush Set designed to bring ease and luxury into the process of creating your look, BRUSHEAN's 5-piece brush set includes a powder brush, foundation brush, blending brush, eyeshadow brush and crease brush. The brushes come in a sleek white carrying case that makes travel effortless.
All brushes are made with luxurious soft and smooth synthetic hair. Mahogany wood handle is designed for true comfort and balance.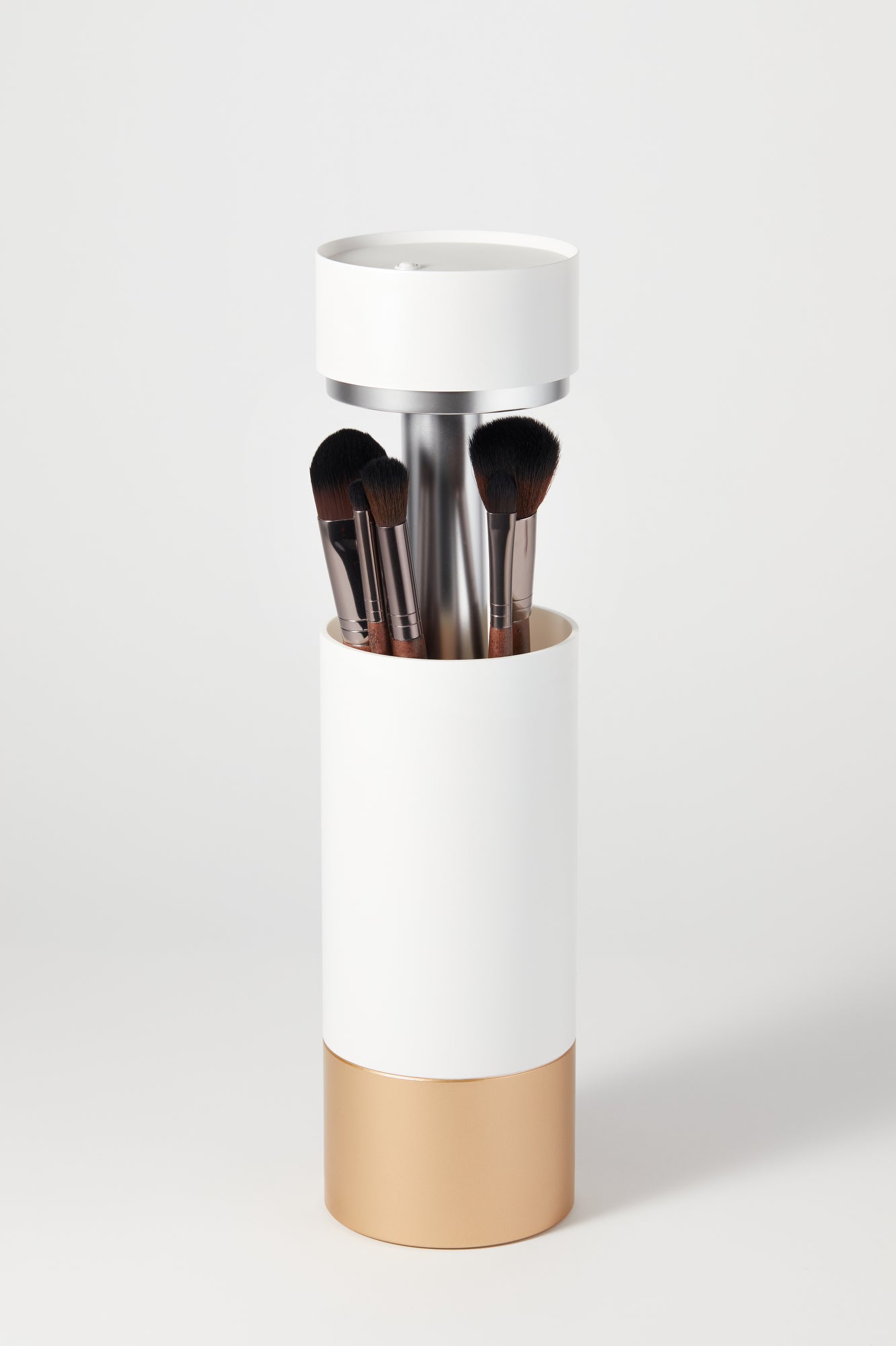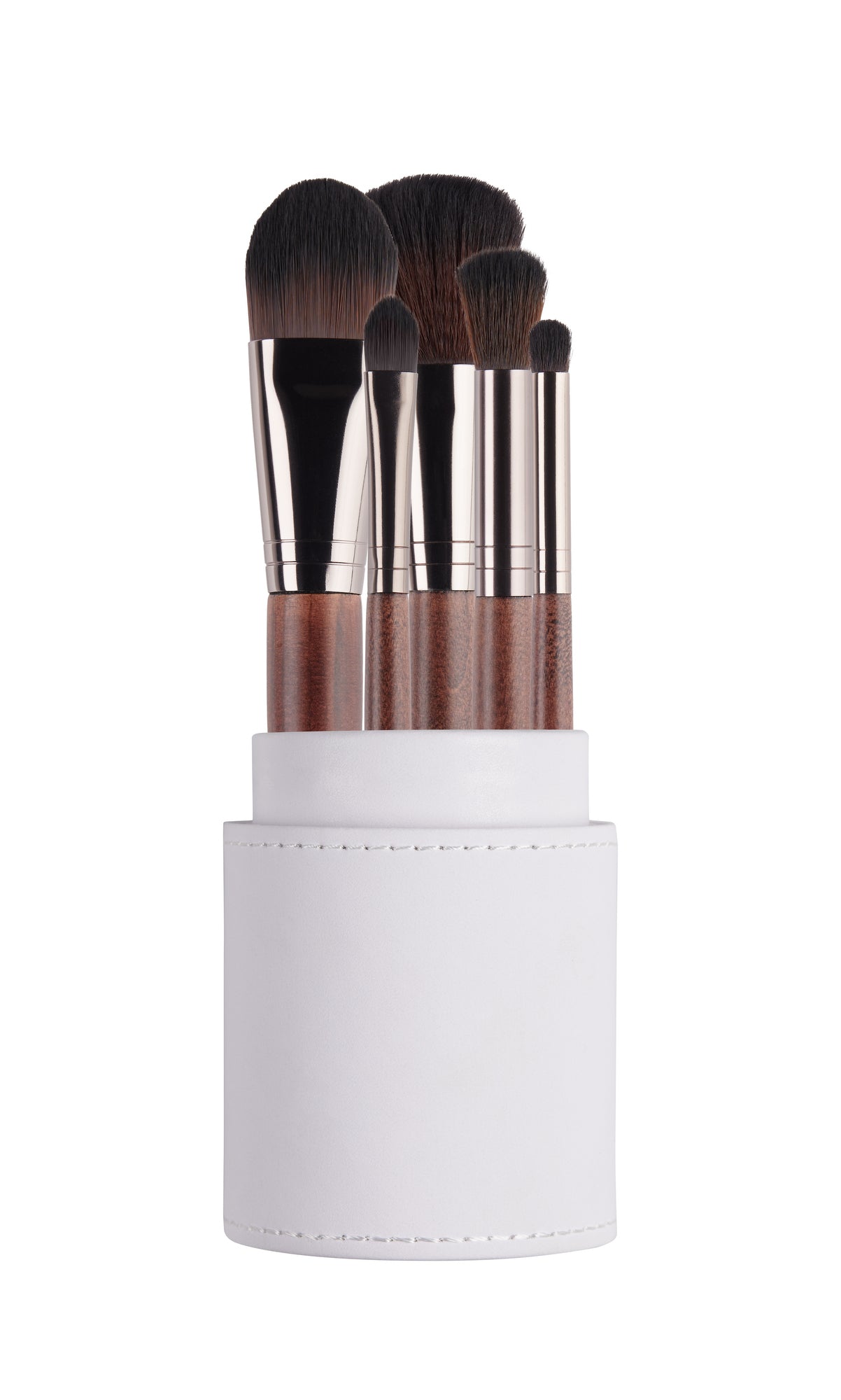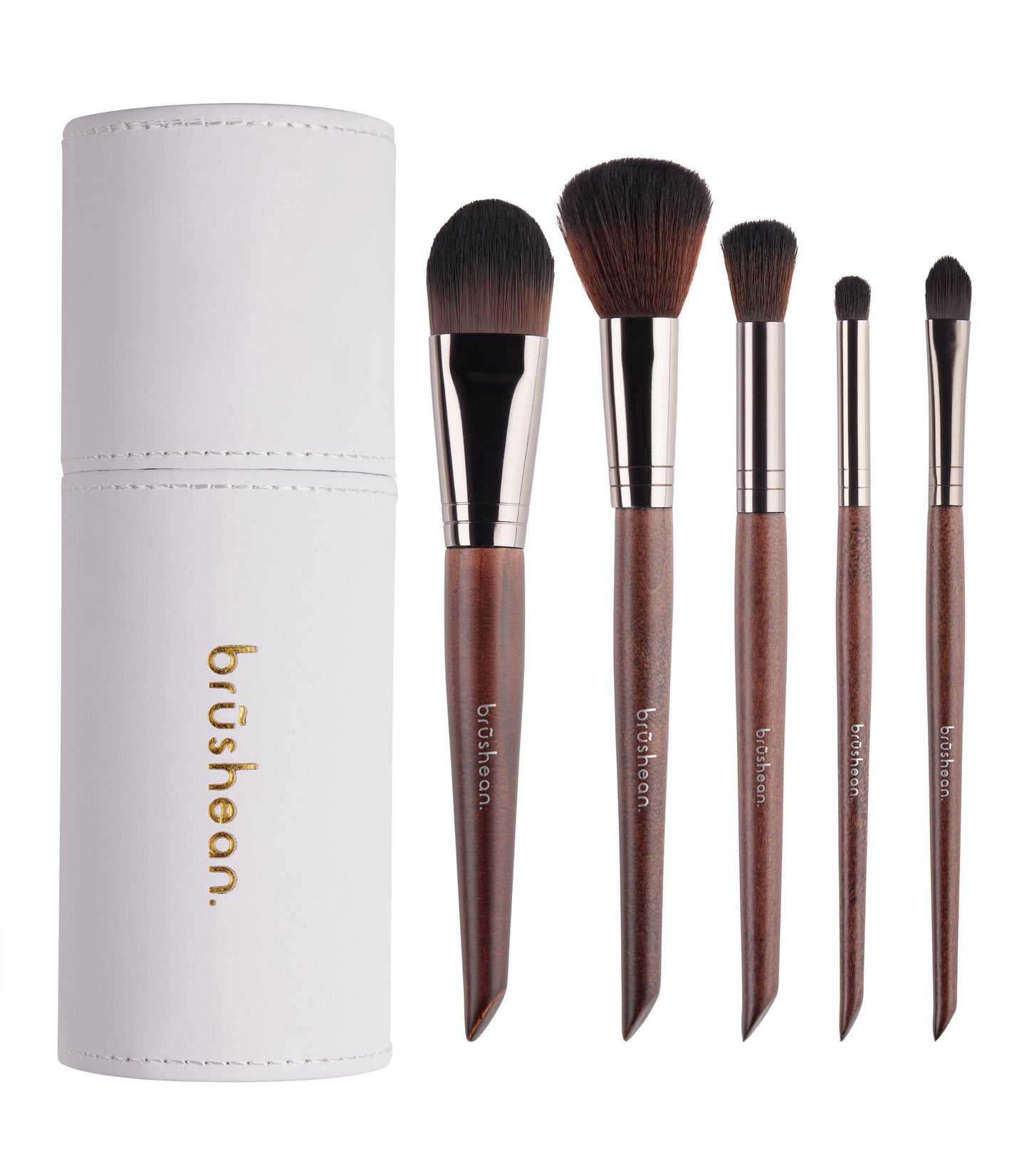 "One of the sneakiest causes of acne is dirty makeup brushes, and this high-tech sanitizer disinfects using UV-C light that kills 99.9% of bacteria and viruses in just 5 minutes."
- Glamour
Kills 99.9% Of Bacteria And Viruses

Easy To use

Designed For Comfort And Balance
100% Satisfaction Guarantee

Vegan And Cruelty-Free

High Quality Material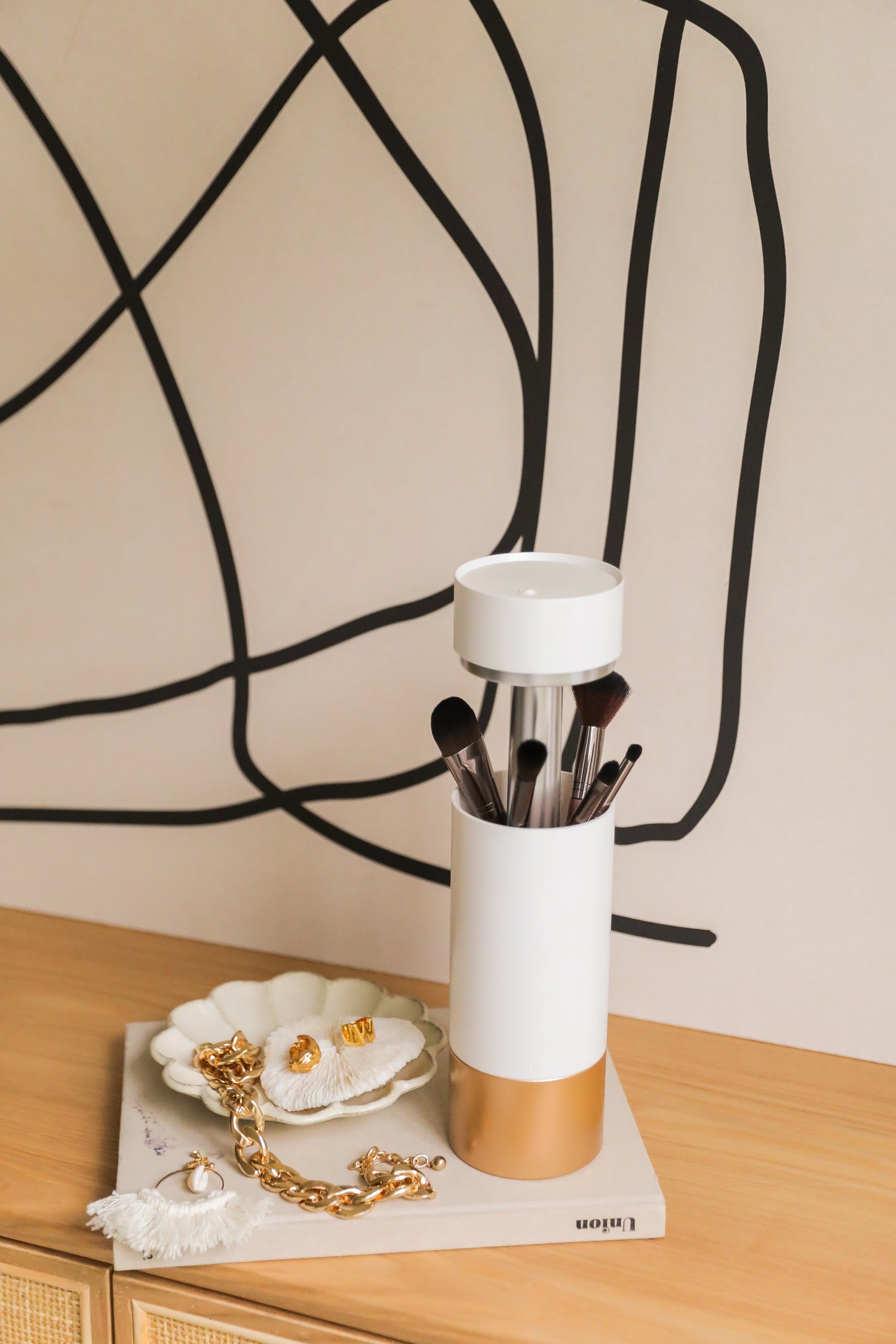 Brushean Technology
Brushean's design features UV-C LED and ozone sterilization technology that kills up to 99.9% of all bacteria, germs and viruses which collect on the brushes.
Ultraviolet germicidal irradiation (UVGI) is a disinfection method that uses short-wavelength ultraviolet (UV-C) light to kill or inactivate microorganisms by destroying nucleic acids and disrupting their DNA, leaving them unable to perform vital cellular functions.
Ozone is an extremely effective disinfectant against bacteria and viruses that uses gaseous oxygen with an extra atom loosely bound to the oxygen molecule.