Brushean "Roro" Sanitizing Travel Case Set
Regular price
$128.00 USD
Regular price
Sale price
$128.00 USD
Unit price
per
Sale
Sold out
"Roro" Set Includes: 
BRUSHEAN "RORO" SANITIZING TRAVEL CASE
An innovative new travel essential, Roro brings purity and style to your fabulous excursions, near or far.  From the thoughtfully chosen vegan leather details to the powerful UV-C light which purifies your favorite beauty tools, and the mini countdown screen, every detail harmonizes beauty and function. 
The UV-C light is non-battery operated, which allows you to breeze by security checkpoints, offering the ultimate freedom of movement. 
PRODUCT DETAILS
Made from sustainable vegan leather.

Features a non-battery-operated UV-C light.

Custom Brushean zip-around closure.

Dimensions : H 4" x W 9.5" x D 6.5".

Includes a USB cable for charging.
Brushean "Mini Roro" Travel Cosmetics Case
The Mini Roro travel cosmetics case is the perfect companion to Roro. Designed to fit snugly into Roro with a top handle for easy access or removal. Includes a bonus Makeup Brush Organizer Sheet.
PRODUCT DETAILS
Top handle for easy access. 

Clear PVC with vegan leather trim.

Custom Brushean zip-around closure.

Dimensions : H 3" x W 9" x D 6"

Makeup Brush Organizer Sheet
Brushean "Roro" Travel Cosmetics Case disinfects your makeup brushes at the click of a button with UV-C light technology. Brushean Sanitizer kills up to 99.9% of all viruses and bacteria. 
Brushes up to 9 inches can fit into this device comfortably! 
Brushean "Roro" Travel Cosmetics Case stores your makeup brushes, beauty supplies, toothbrushes, accessories, in a stylish and enclosed case. Elevate your travels with Brushean.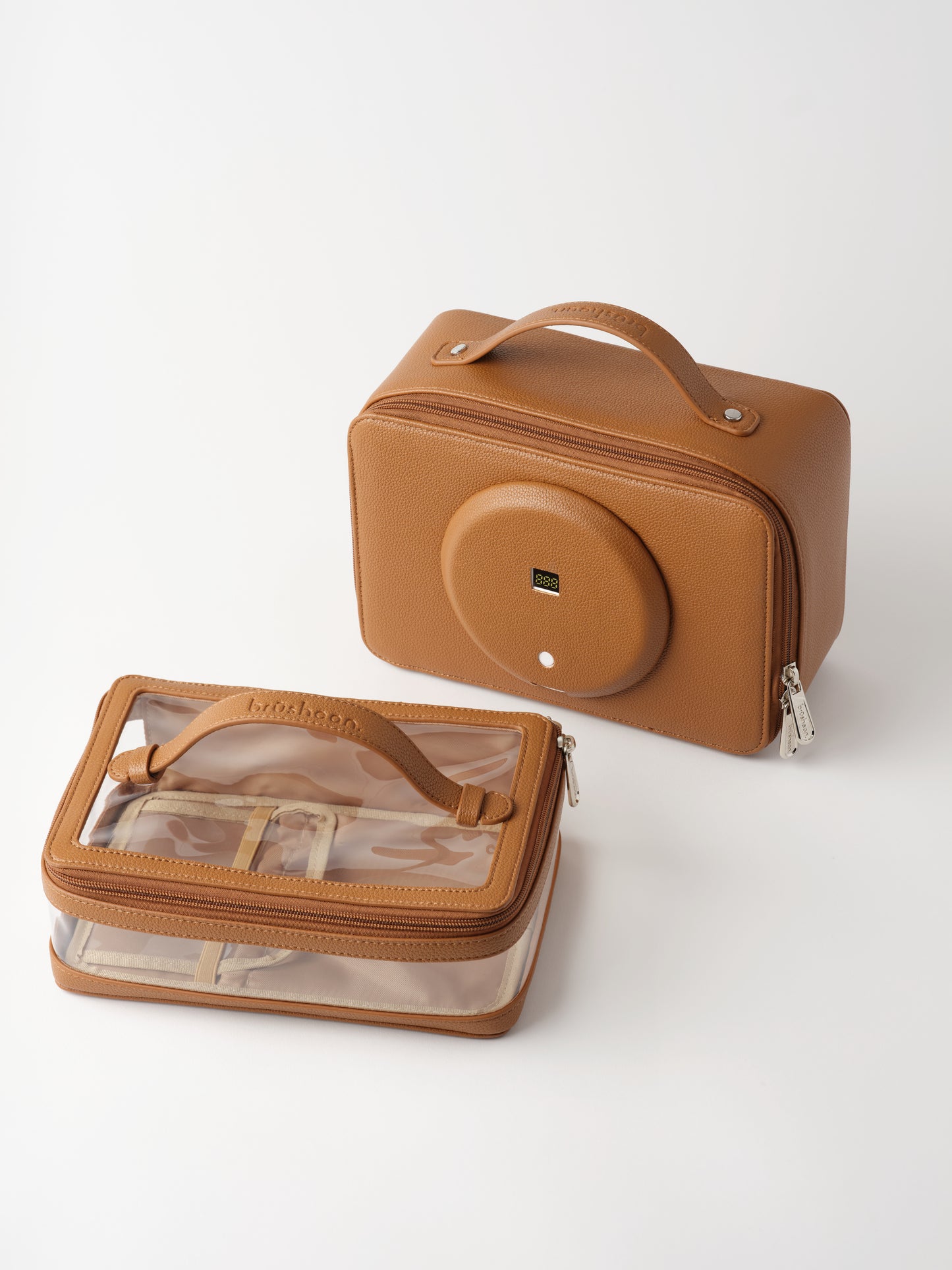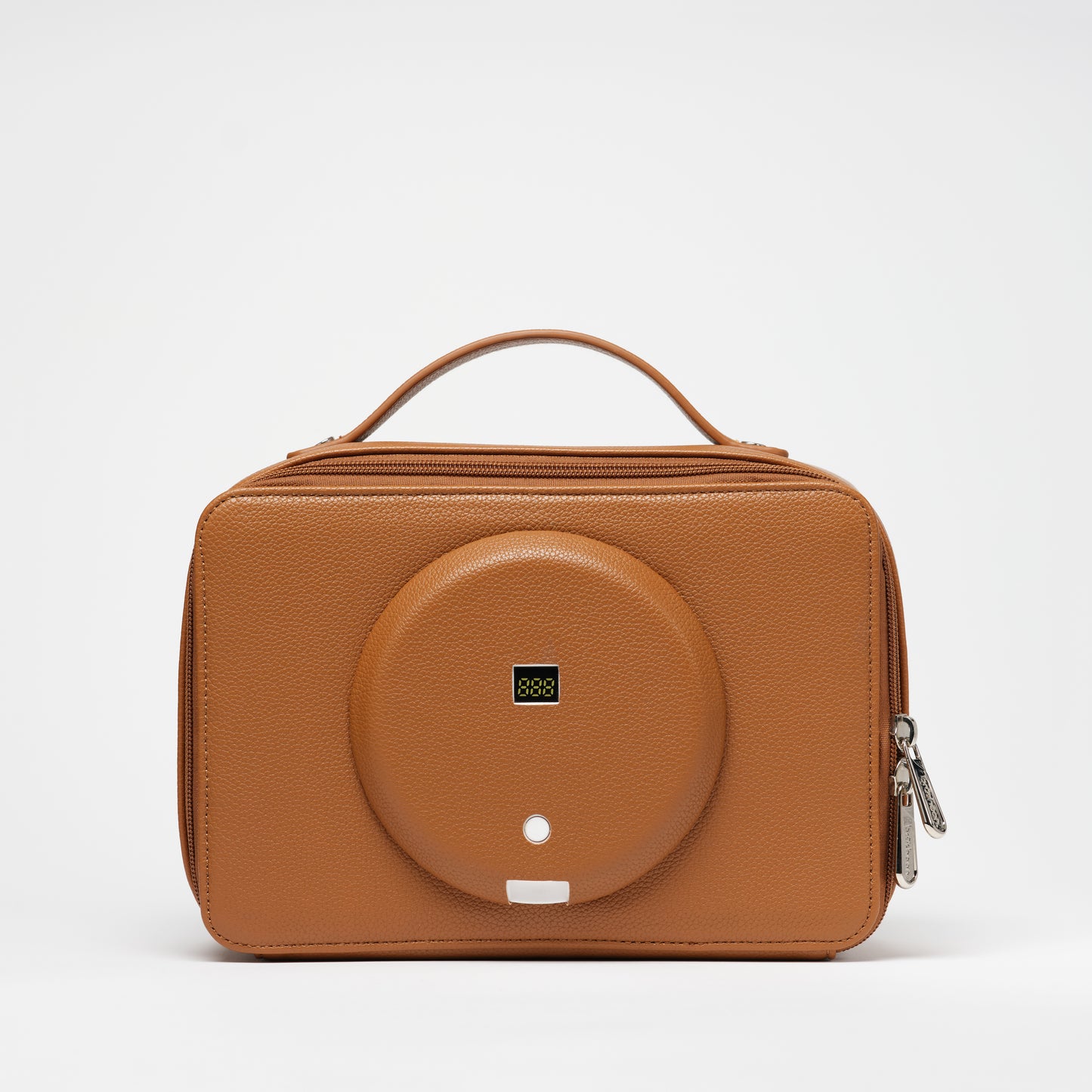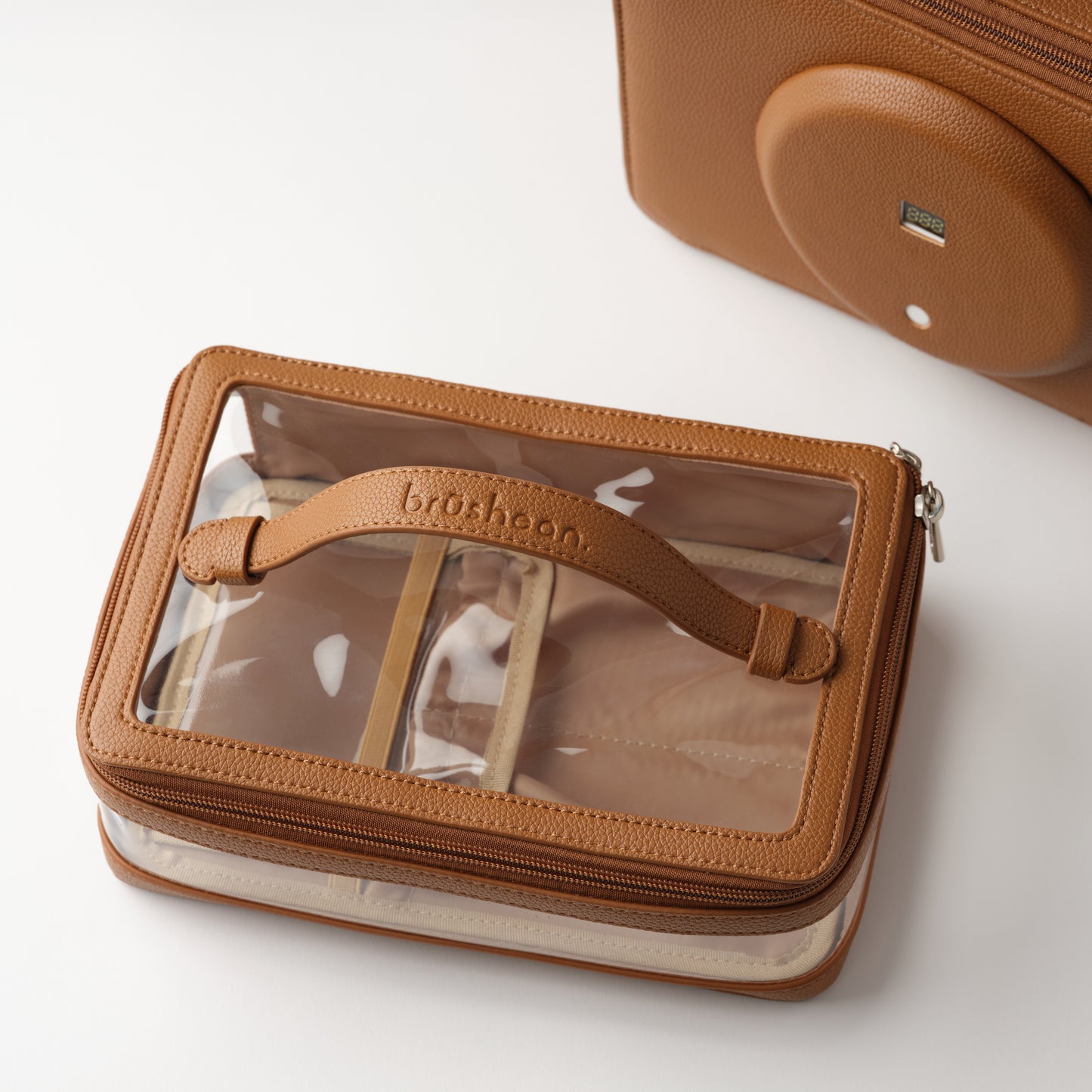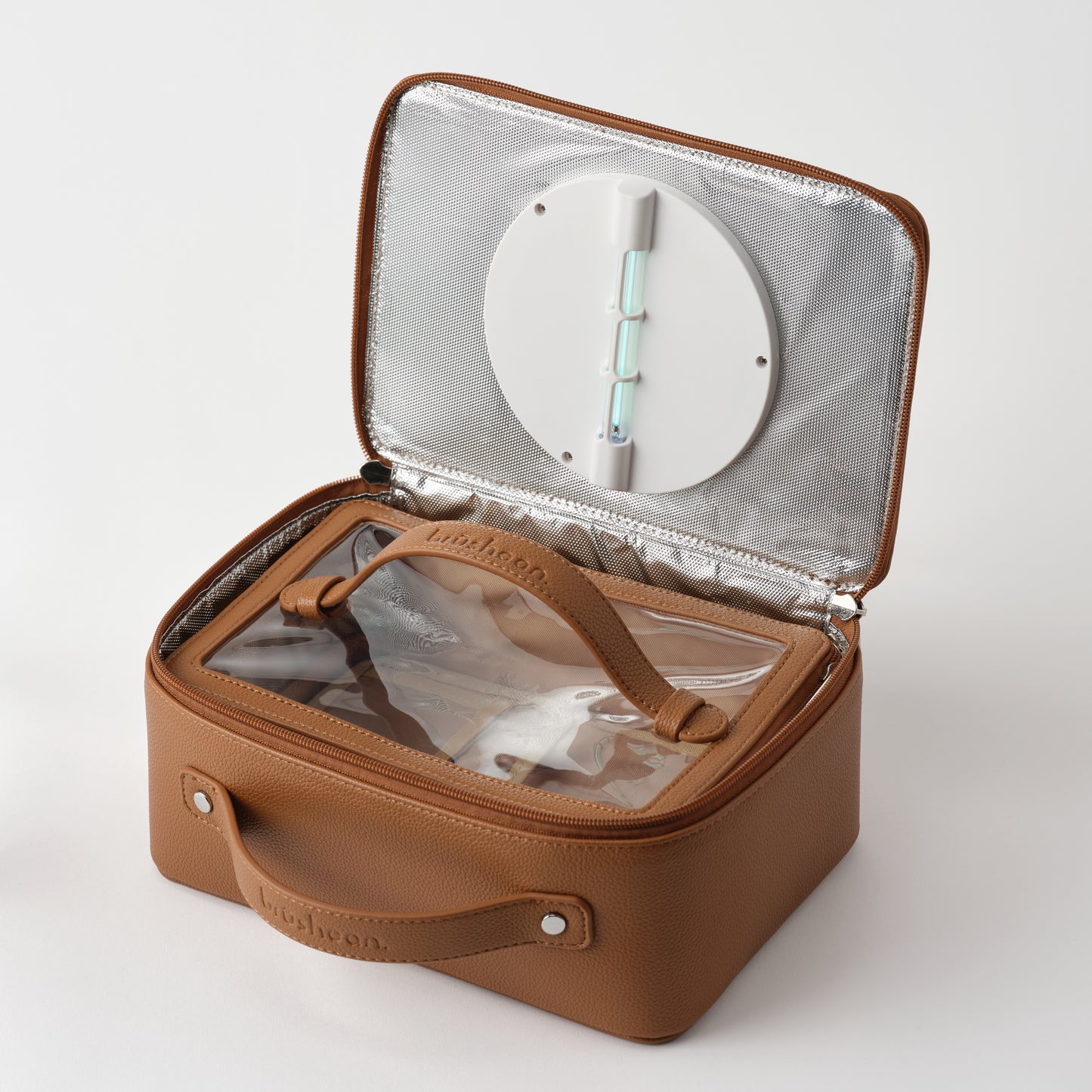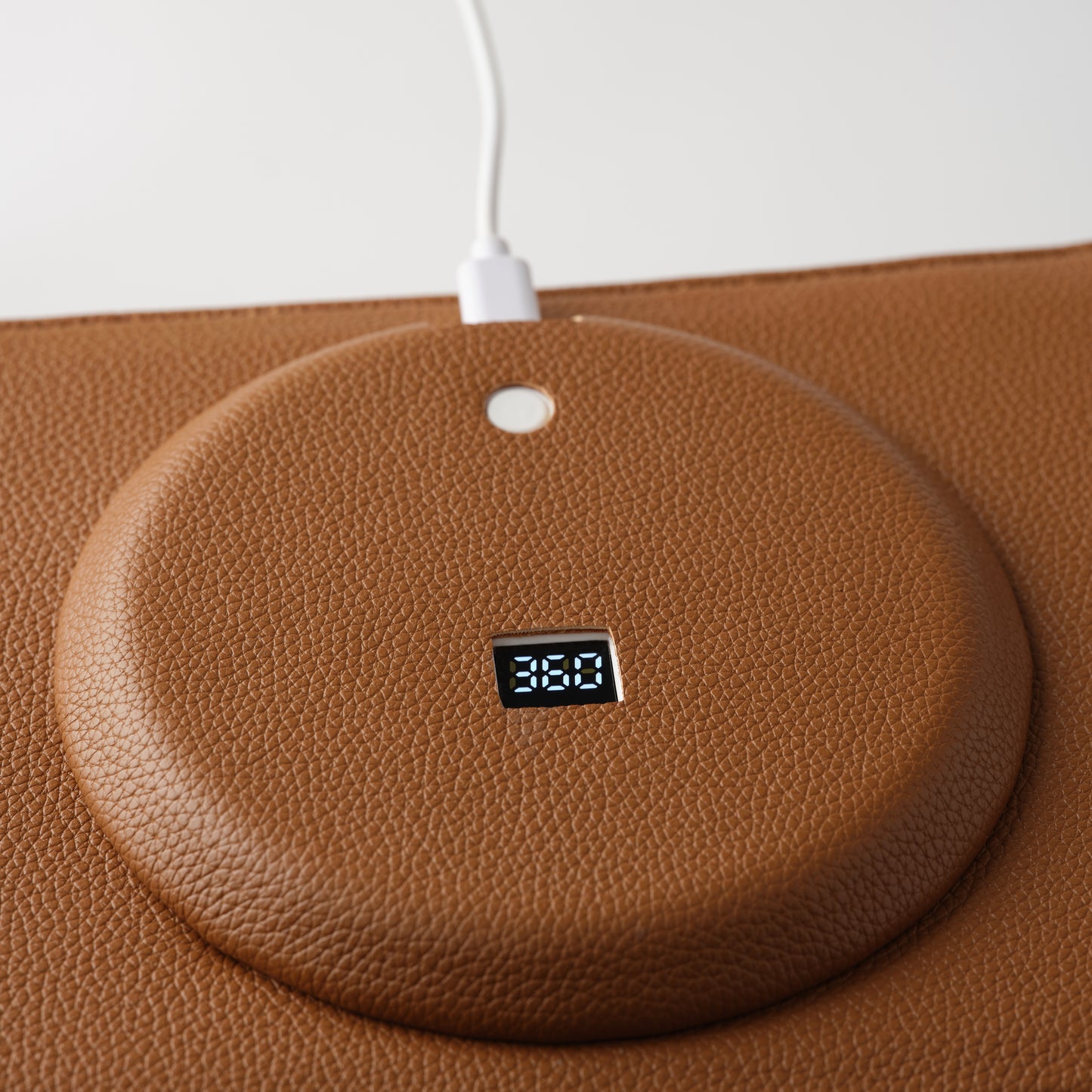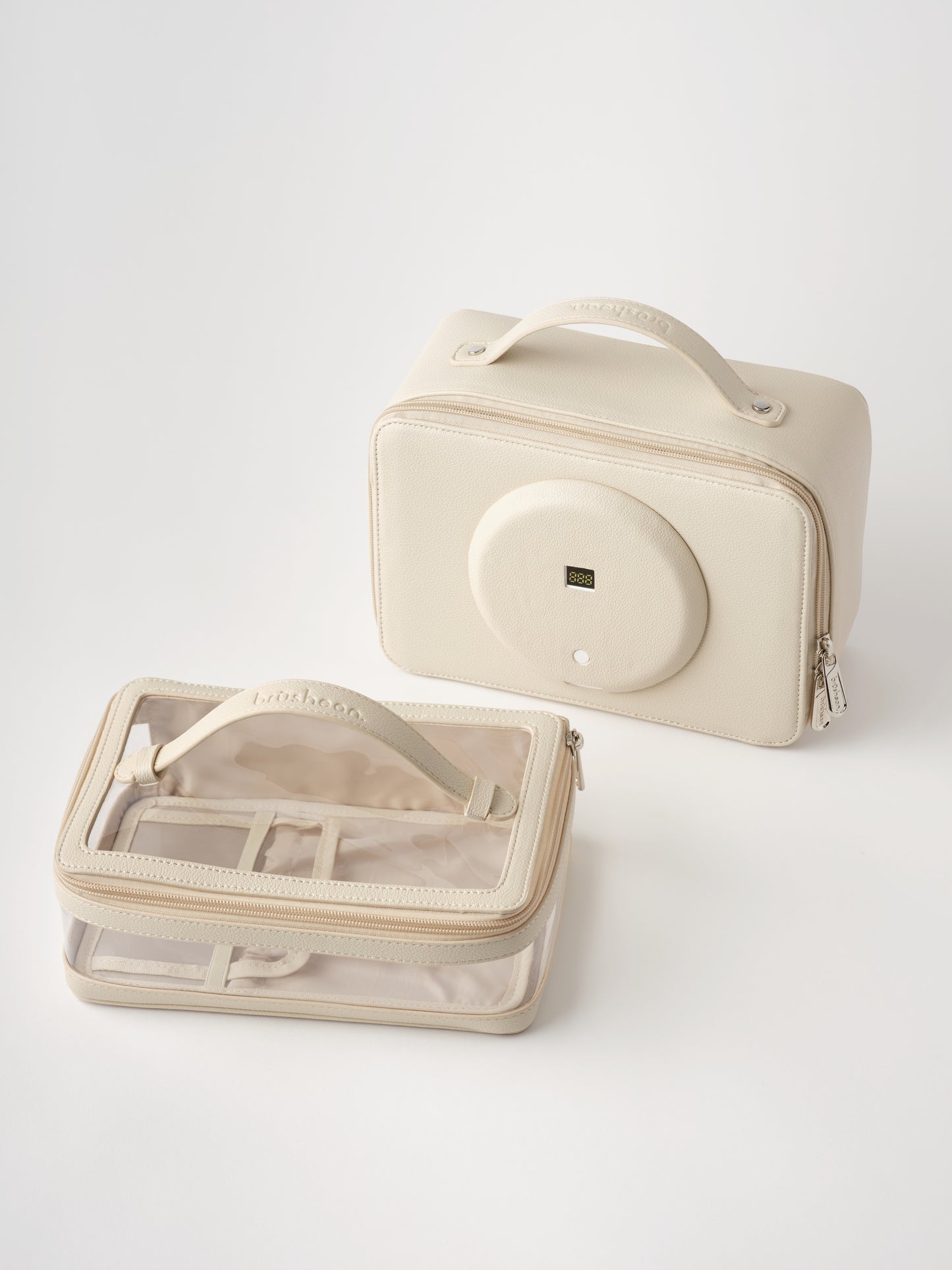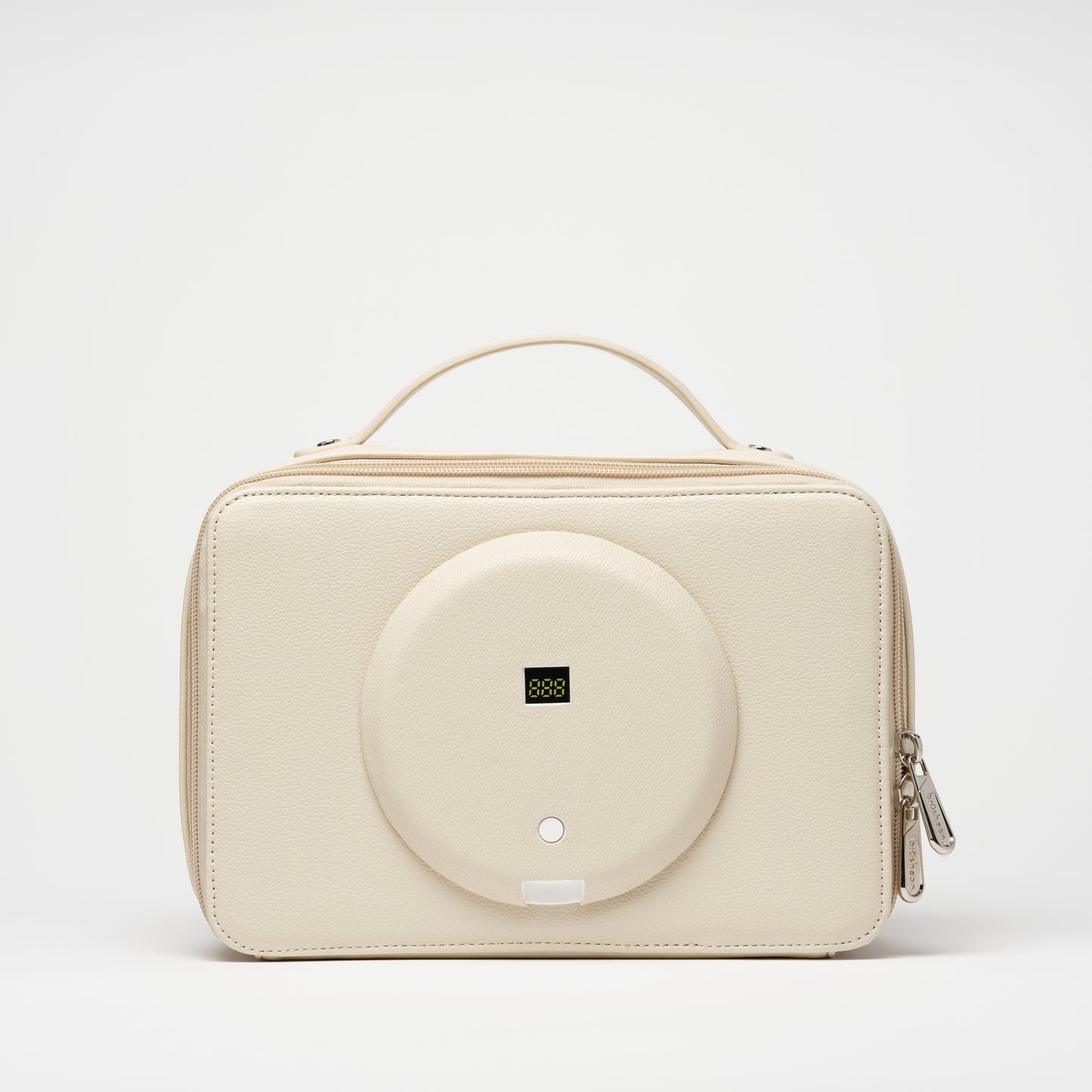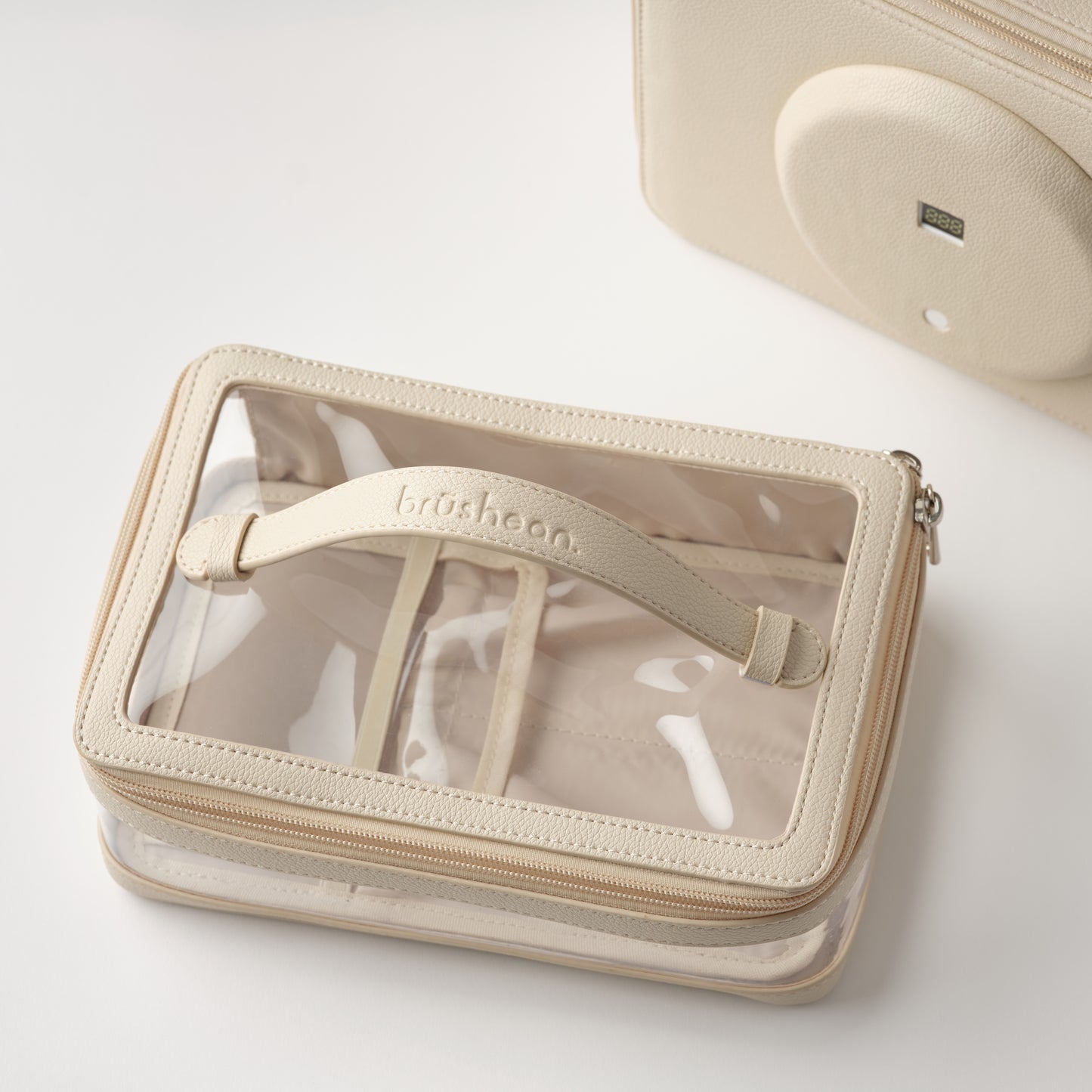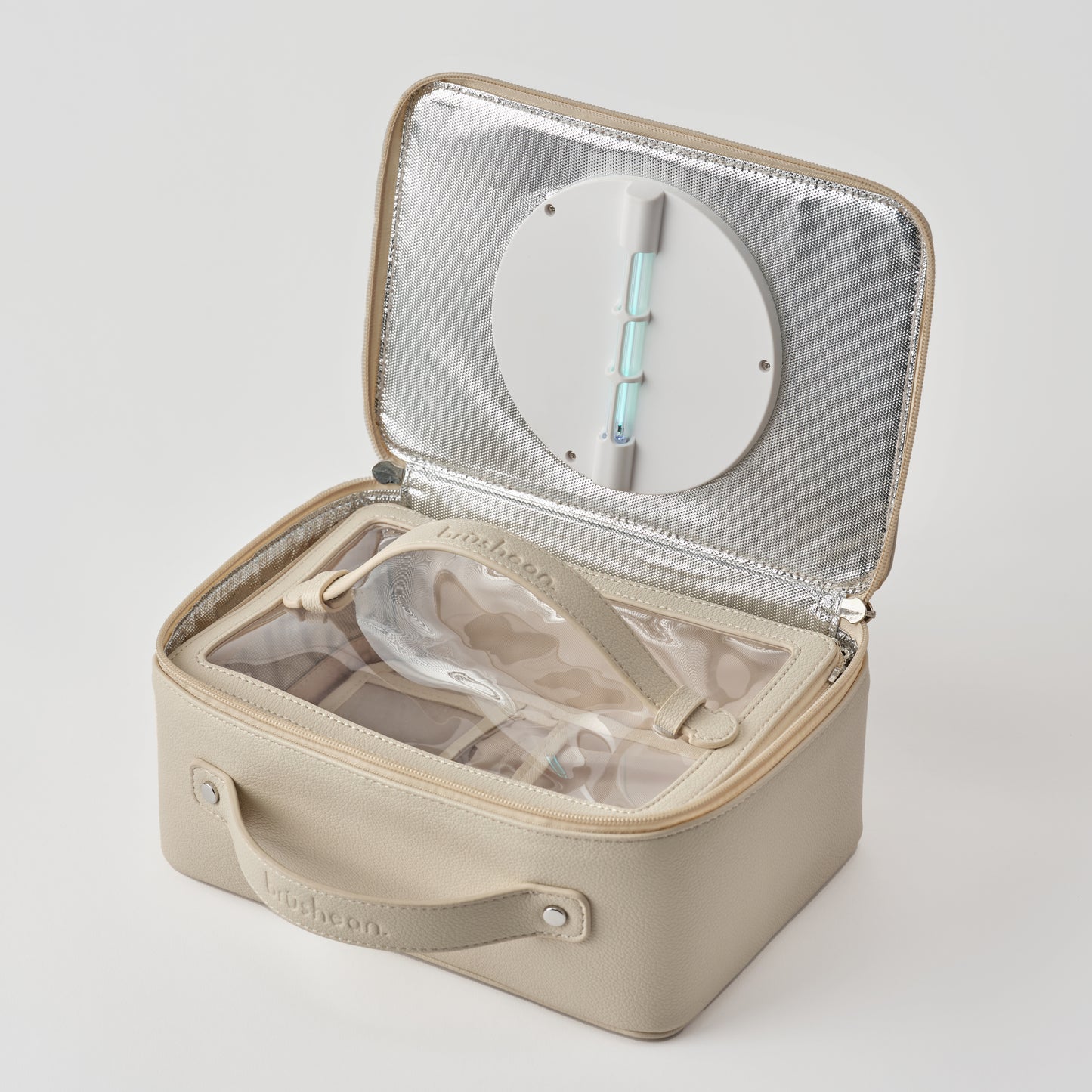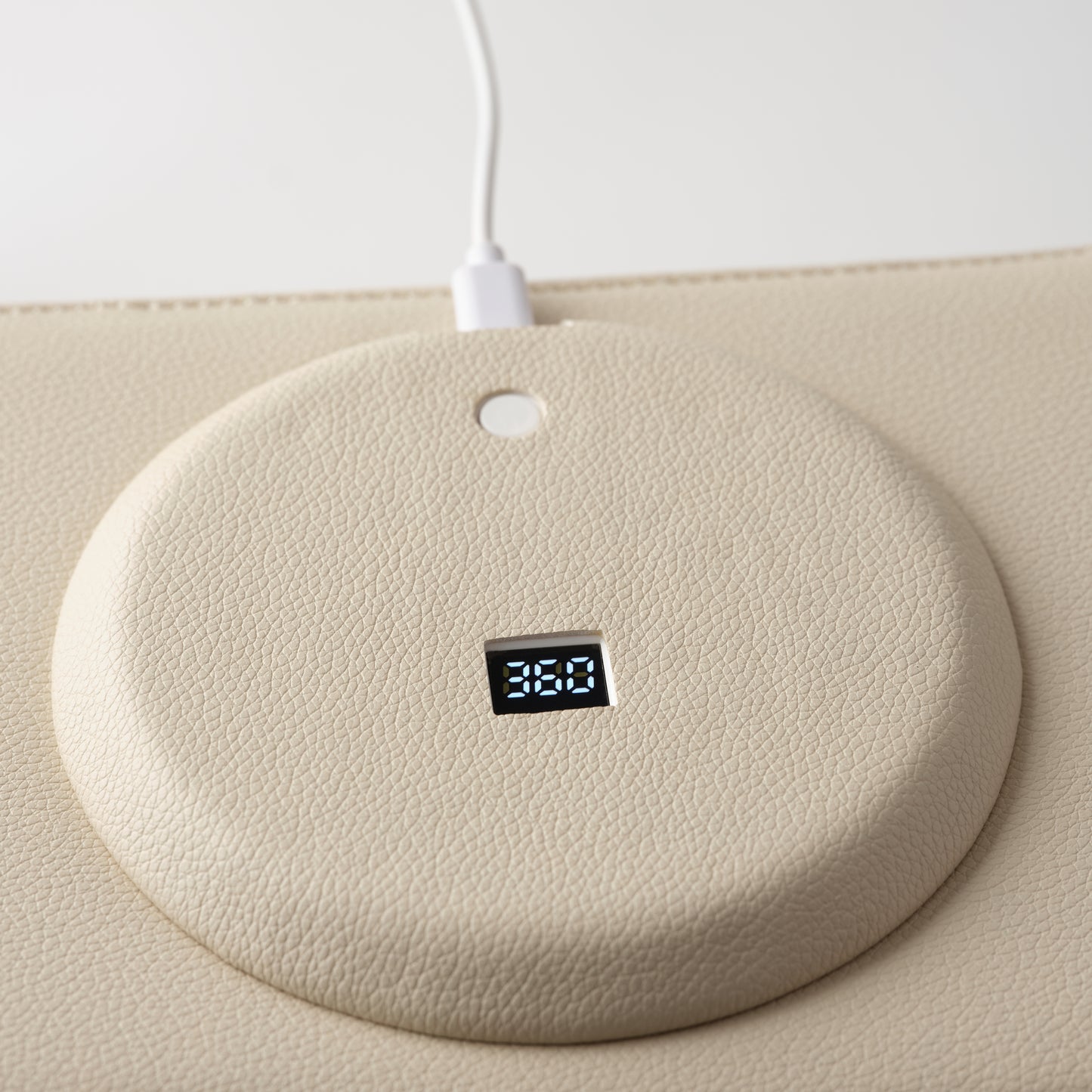 "One of the sneakiest causes of acne is dirty makeup brushes, and this high-tech sanitizer disinfects using UV-C light that kills 99.9% of bacteria and viruses in just 5 minutes."
- Glamour
Kills 99.9% Of Bacteria And Viruses

Easy To use

Designed For Comfort And Balance
100% Satisfaction Guarantee

Vegan And Cruelty-Free

High Quality Material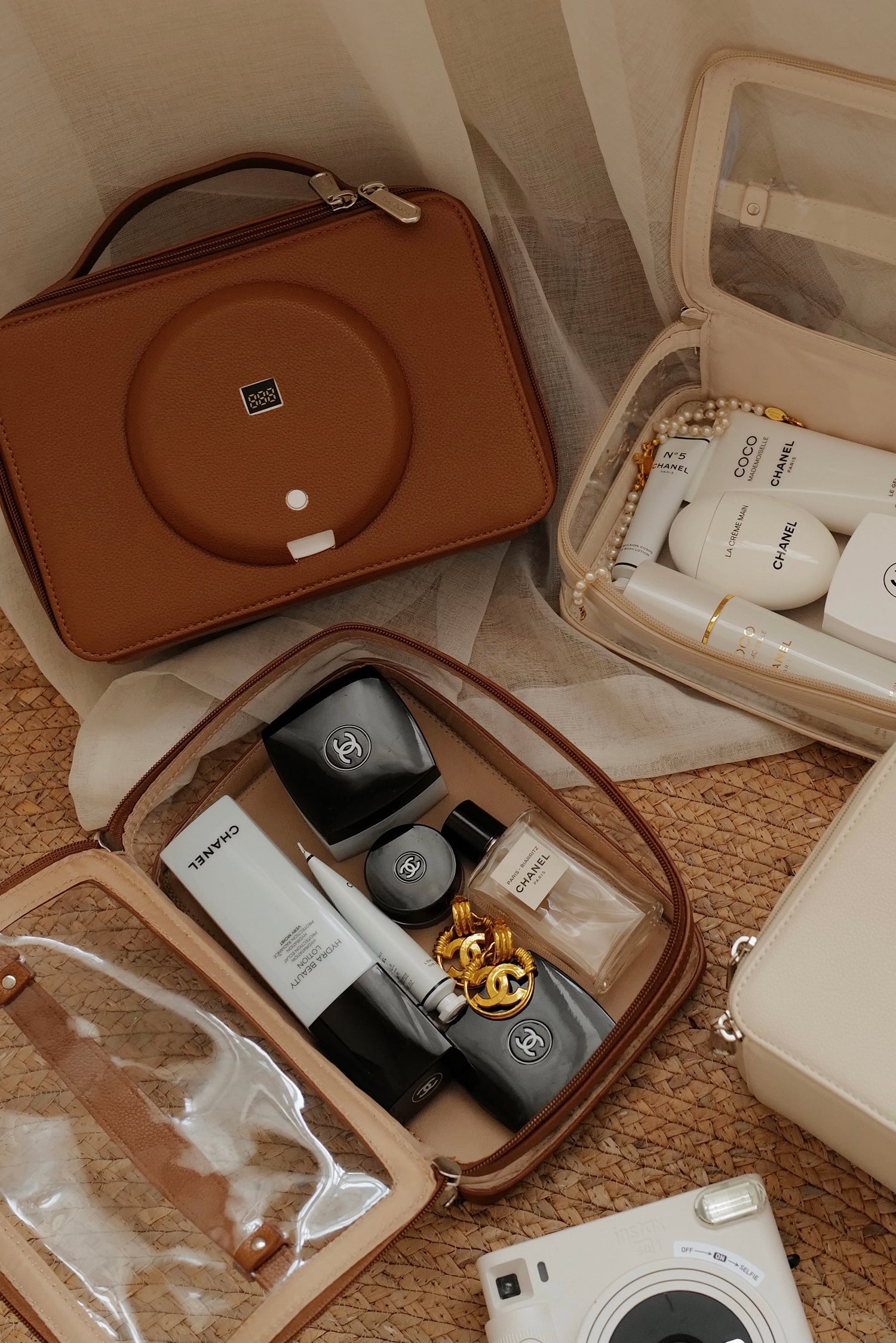 Brushean Technology
Brushean's design features UV-C LED and ozone sterilization technology that kills up to 99.9% of all bacteria, germs and viruses which collect on the brushes.
Ultraviolet germicidal irradiation (UVGI) is a disinfection method that uses short-wavelength ultraviolet (UV-C) light to kill or inactivate microorganisms by destroying nucleic acids and disrupting their DNA, leaving them unable to perform vital cellular functions.
Ozone is an extremely effective disinfectant against bacteria and viruses that uses gaseous oxygen with an extra atom loosely bound to the oxygen molecule.